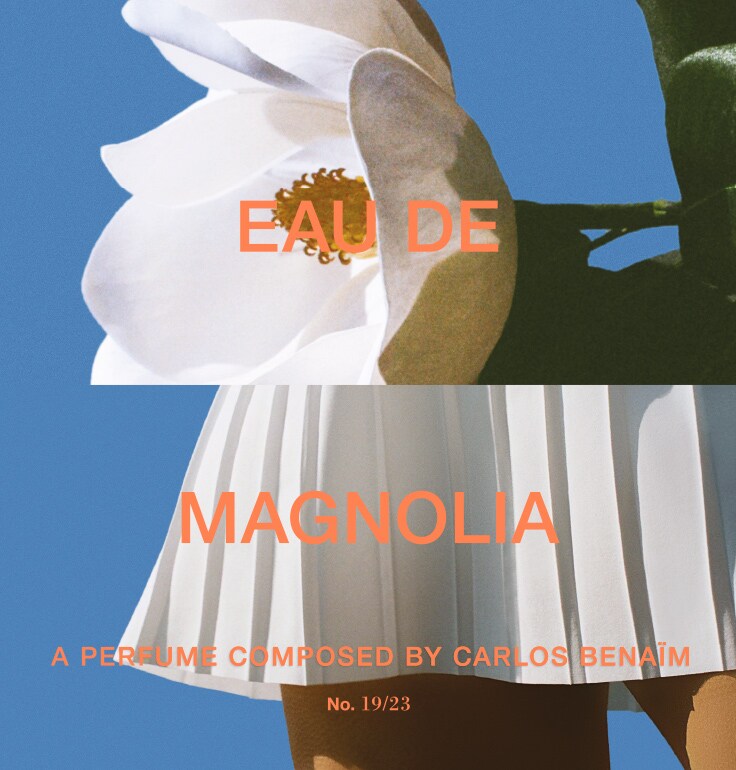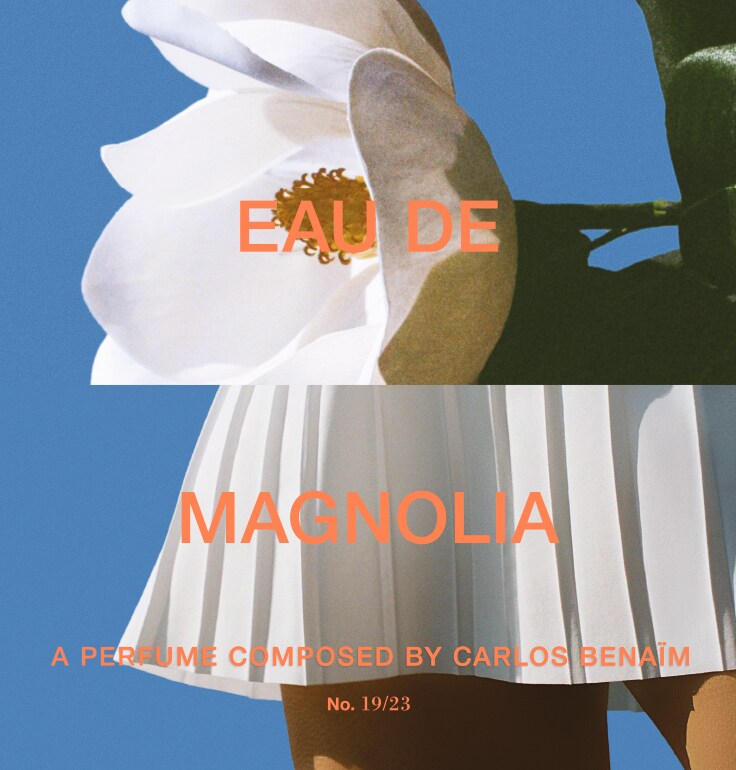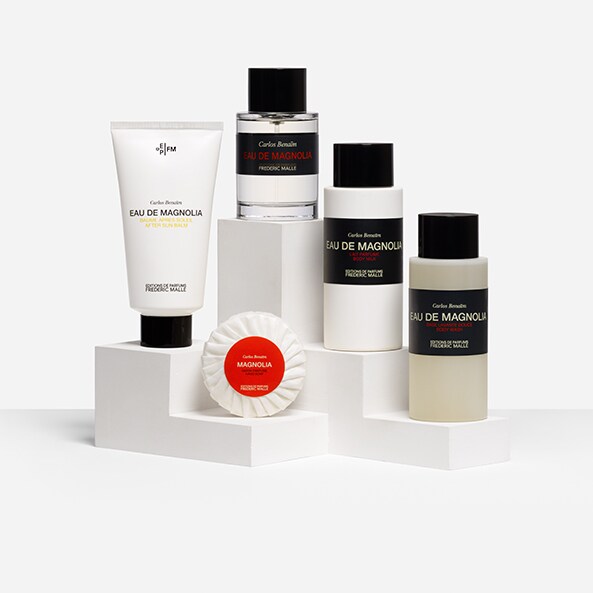 Unlike other white flowers that exude opulence, magnolia's scent is citrus-fresh. Carried by a woody undercurrent, a magnified citric balance of bergamot, lemon and grapefruit tunnels into focus towards darker notes of oak moss and patchouli in an olfactory representation of
sunshine and its shadow.
Top Notes: lemon, grapefruit, bergamot.
Base Notes: oak moss, patchouli.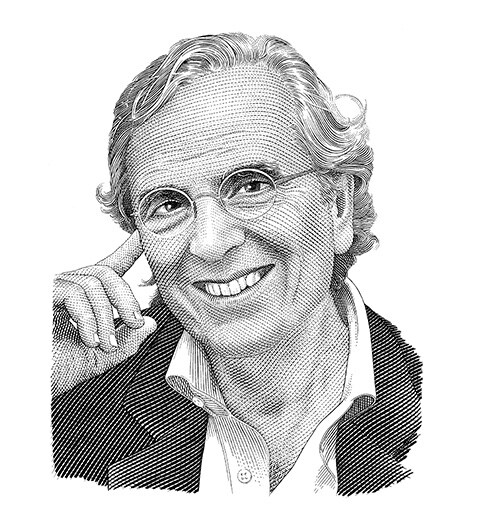 Eau de Magnolia Perfume Designer
Frédéric Malle collaborates with the greatest perfumers of our time. Together they work without any constraints to create the most innovative, yet timeless olfactory works of art.
Carlos Benaïm is considered to be America's greatest living perfumer. As the author of the legendary perfume Polo Ralph Lauren and of many other beloved classics, he owes his success to a great intellectual curiosity that has always pushed him to embrace a world beyond the boundaries of perfume making.
Learn more about our perfumers

THE BEGINNING OF A BEAUTIFUL FRIENDSHIP
Eau de Magnolia is also featured in our Essential Collection, an invitation to discover our crown jewels and perhaps mark the beginning of a beautiful friendship.
This carefully chosen selection features six perfumes, presented in 3.5ml sprays for you to enjoy and share:
Carnal Flower, Eau de Magnolia, En Passant, Iris Poudre, Musc Ravageur, Portrait of a Lady.