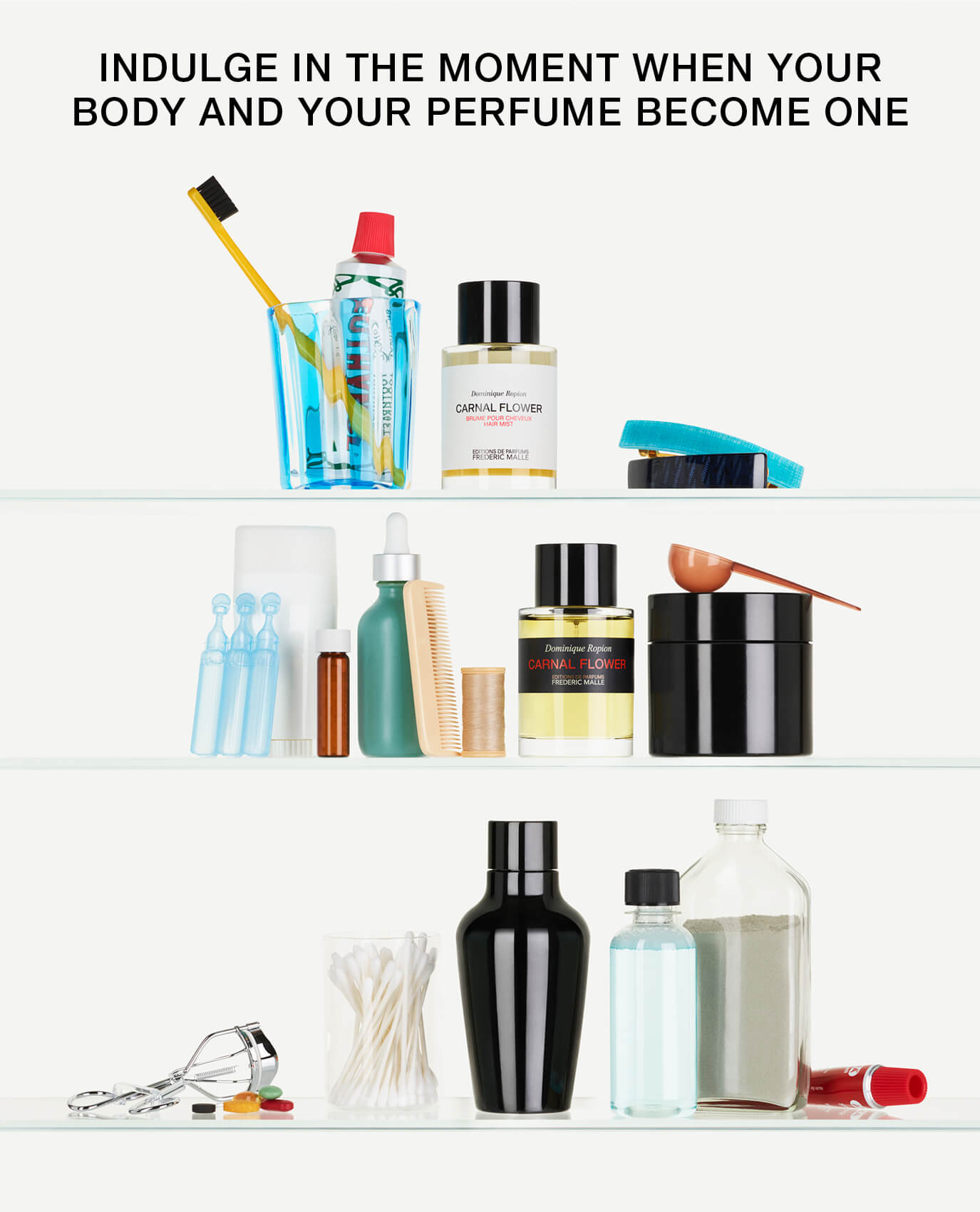 An opulent but ethereal mousse.
Fresh and silky, it perfumes and hydrates.
Perfume as a rich balm that melts instantly into the skin.
BODY & HAIR OIL
Perfume as a sensual mix of skin-to-skin deeply precious, softening oil.
HAIR MISTS
The hair's movement and the head's heat create superlative conditions for perfume diffusion.
SHOWER CREAM
A cleansing caress for the shower.
HAND CREAM
Invisible gloves of softness for hands to smell noble and ready to be caressed.
HAND SOAPS
Round and compact, like an ocean-polished stone.
AFTER SUN BALM
Soothe your body after long hours in the sun.
MEN'S GROOMING
A hint of comfort for your skin.