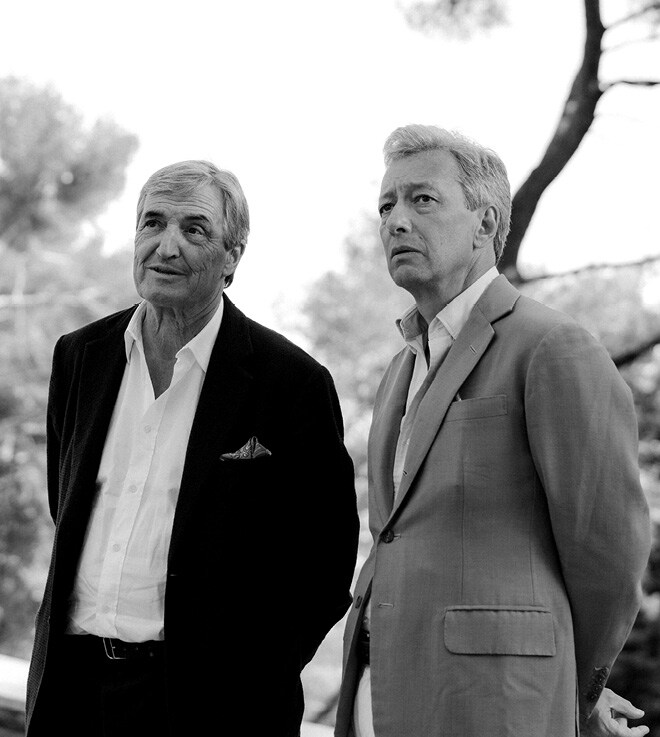 THE COLLABORATION BEHIND ROSE & CUIR
Jean-Claude Ellena and Frédéric Malle's collaboration was born from their encounter at Givaudan-Roure. Admirer of his stripped style and poetry, Frédéric Malle invited him to join the adventure within Les Editions de Parfums.

Before joining the house of Hermès, Jean-Claude Ellena used to compose one perfume a year for the Editions de Parfums Frédéric Malle. In four years, he composes three opuses with refined style and discreet elegance.

- Angéliques sous la Pluie : a water color sketch, a whisper, a concerto of grey and purple, playing with the angelica flower, half-aromatic half-spicy

- Cologne Bigarade and its intense version, Bigarade Concentrée : a bitter freshness based on an overdose of Bigarade (bitter orange), revolutionizing the world of Colognes.

- L'Eau d'Hiver : an olfactive peculiarity, the first « Warm Eau », at the crossroads of a soft amber and a weightless eau, a soft fragrance, subtle and comfortable.
15 years later, Frédéric Malle was very much convinced that Jean-Claude Ellena was still at the top of his game and had many more stories to tell. So, he was thrilled to give him carte blanche once again.
With Rose & Cuir Jean-Claude Ellena's signature pared down style unveils a new, much more assertive, facet. To Frédéric Malle this unique rose is a fascinating interpretation of this classical theme by a great contemporary master.
---
CREATIONS BY JEAN-CLAUDE ELLENA