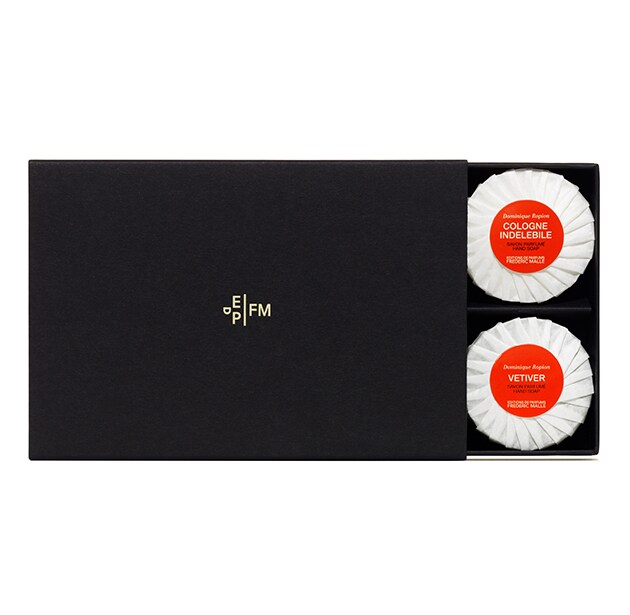 Complimentary shipping and returns on all orders. Learn more.
Description

We are delighted to introduce a new addition to our home and body lines: purchase our full soap collection and experience an entire spectrum of scents throughout your home.

Read More

This special soap coffret contains one of each of our perfumed soaps: Anterenea, Cologne Indelebile, Eau de Magnolia, En Passant, Iris Poudre and Vetiver Extraordinaire.

View Less

Details

6 x 50g individual soaps, one in each available soap perfume. Frédéric Malle's hand soap was designed with form and function in mind. Its base produces a rich shea butter lather perfumed by a selection of our scents.